Fire Boltt 360 smartwatch REVIEW: Within budget! Armed with SpO2 feature at Rs 3,999 - BUY or...? FIND OUT
Amid the COVID-19 pandemic, people now are more concerned about their health and fitness. In a bid to keep themselves healthy and fit they are taking help smart wearable devices -- fitness bands and smartwatches, which offer numerous features such as 24x7 health monitoring, fitness tracking, measuring oxygen saturation, and many more.
With more and more Indians showing interest in wearable devices, many brands are now coming up the smartwatches are coming up with a variety of smartwatches. Recently, in an attempt to gain the budget wearable market, home-grown global wearable technology company Fire Boltt launched a new affordable smartwatch in the country.
Fire Boltt 360 smartwatch price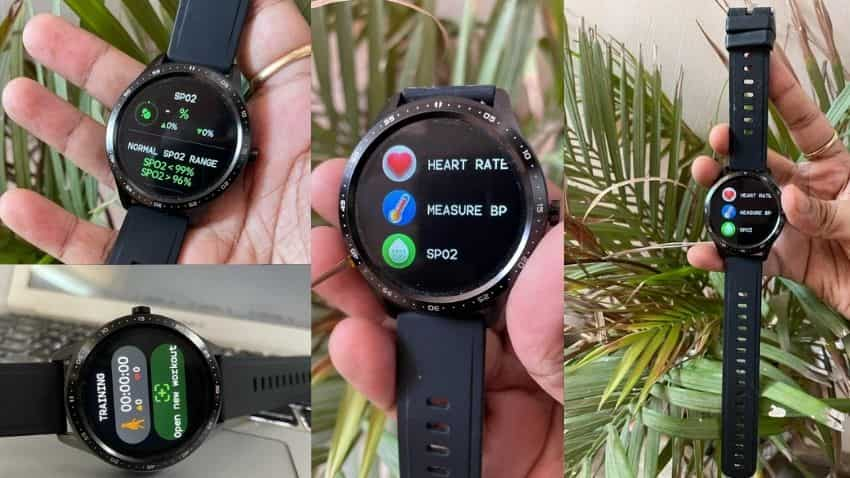 Priced at Rs 3,999, the brand unveiled the Fire Boltt 360 smartwatch with the features like a SpO2 monitor, a heart rate sensor to keep tracking the vitals 24/7, a Blood pressure monitor, and IP68 rating. The smartwatch is available in Black, Grey, and Gold colour options. We reviewed the Black color variant for more than two weeks and here are my observations on the same. As we said, available in the market for under Rs 5K, this smartwatch has come up with several high-end features The device also keeps a check on heart rate, SpO2 levels and you can play games on this smartwatch at the same time.
Fire Boltt 360 smartwatch: DESIGN
In terms of design, the overall looks of the Fire Boltt 360 smartwatch are pretty nice and basic. The round-shaped dial will impress the customers with low budgets. Fire Boltt 360 is extremely light, making it easier to wear on the wrist for long hours. The rear side of the smartwatch houses the charging pins and the heart-rate sensor. This multi-tasking smartwatch looks good on the wrist as well. Overall, we liked the design of the smartwatch and it has ticked the right boxes here.
Fire Boltt 360 smartwatch: DISPLAY, ROTATING UI, and MORE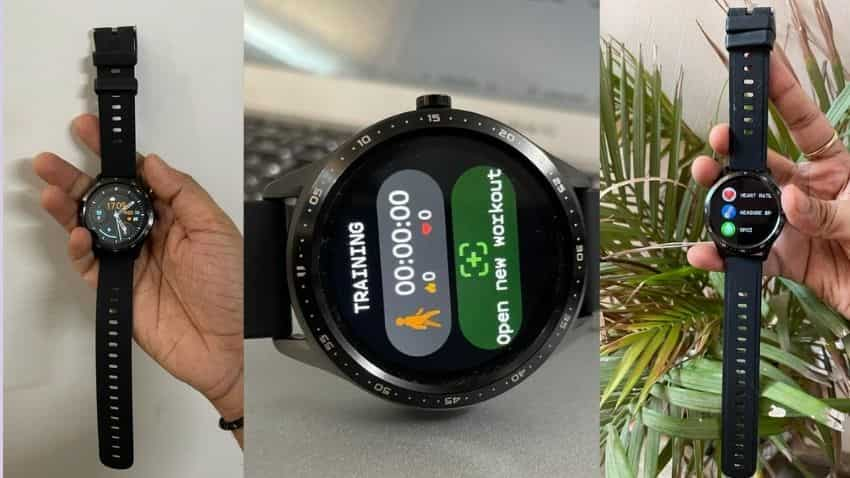 The Fire Boltt 360 smartwatch features a 1.3-inch color display with a touchscreen that offers sharp and clear visuals indoors and we did not face any issues while using it under direct sunlight. it shows the brightness and colors of this watch worked very well. The device comes with a rotating UI which means the built-in apps will be shown in a circular manner around the edge of the screen instead of a list view.
Fire Boltt 360 smartwatch: Connectivity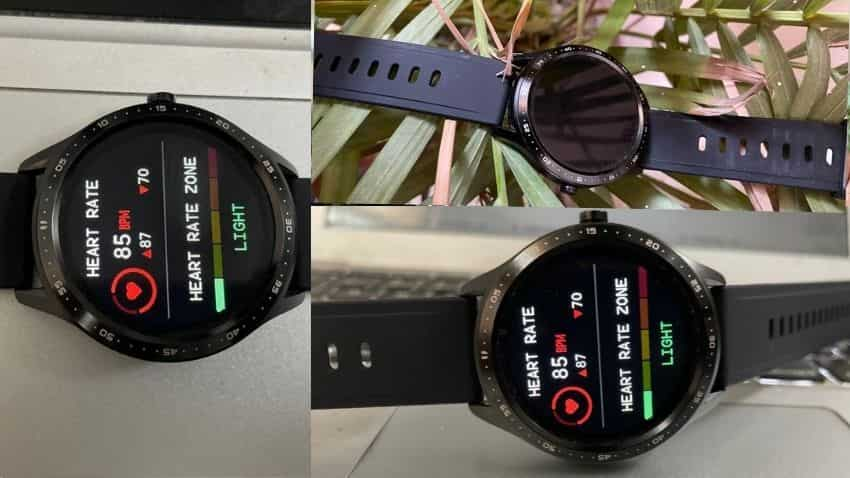 The touchscreen features a good resolution and worked lag-free. We didn't find any issues here. The smartwatch is compatible with both iOS and Android. The watch also supports multiple watch faces which can be accessed via the companion Boltt application. For the connectivity, you need Da Fit App, which you can easily find on Google Play Store and App Store.
Fire Boltt 360 smartwatch: Functions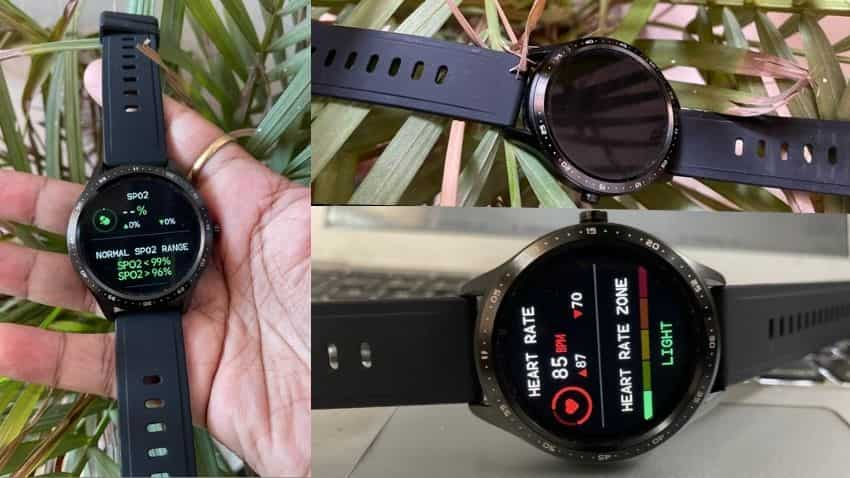 The company has applied one button on the right of the smartwatch for easy and quick access. As you swipe right, you will see quick options such as daily reports including steps count, sleeping hours, heart rate, exercise, Training and more. When you swipe left, you will see the main menu where you will find all icons and features of the smartwatch such as setting, music, games, weather, camera among others. When you Swipe down and you'll find shortcuts for features like setting, Vibrati mode, torch, brightness, and more while swiping up you will see notifications such as messages, steps, sleep among others.
Fire Boltt 360 smartwatch: USP?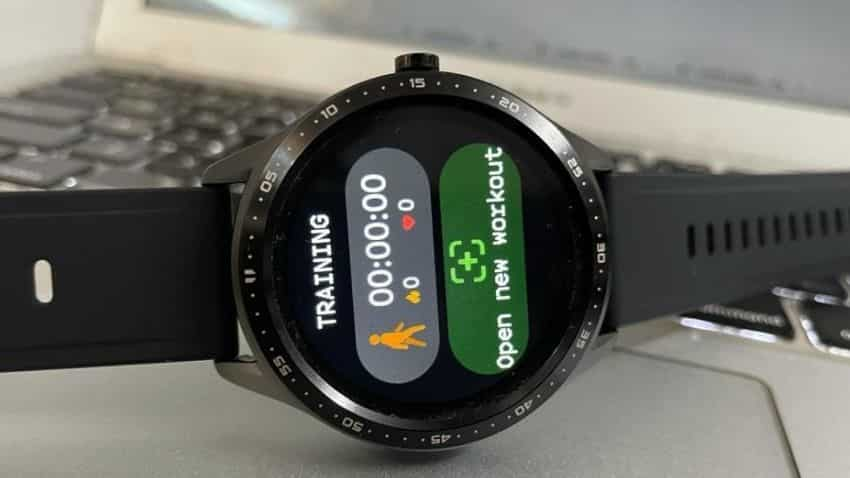 One of the best parts of the Fire Boltt 360 is, it comes with multiple sports mode tracking including cycling, skipping, badminton, swimming, running, walking, football, and basketball. Other features include meditative breathing exercise, Sleep tracking, weather forecast, music control with play, pause, skip, and volume controls options, and remote camera capture.
Fire Boltt 360 smartwatch: OTHER SMART FEATURES?
As for some smart features, the watch can send notifications from apps like Facebook, WhatsApp, SMS, Twitter, Instagram, and more. Additionally, you also get call notifications with the option to silence or reject the call. This smartwatch also comes with a couple of built-in games. The Fire Boltt 360 smartwatch is made up of a metal body with a crown button on the side. This watch has arrived with IP68 water and dust resistance ratings. Housing a 210 mAh battery, the device lasted for more than six days on a single charge.
FINAL VERDICT: BUY or...?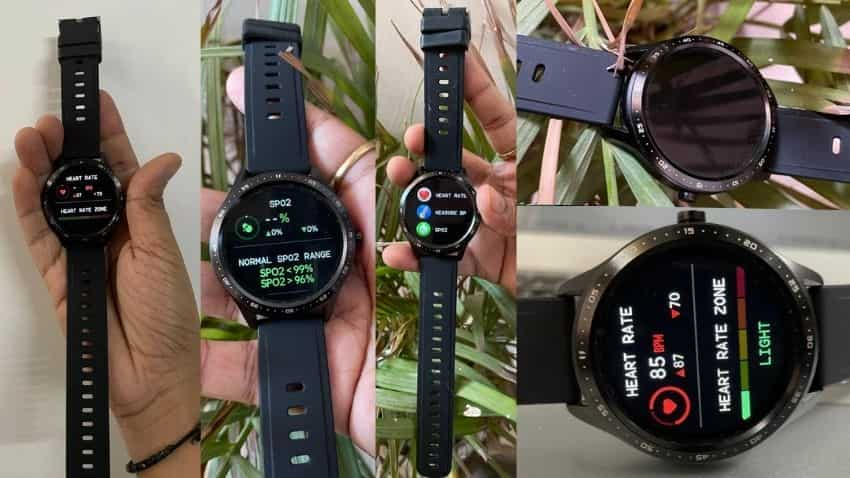 Priced at Rs 3,999, The Fire Boltt 360 smartwatch is competing with big companies like Realme, Xiaomi Redmi, Amazefit, and others. But if we talk about the major USP of this smartwatch, it has top-end features like a SpO2 sensor, blood pressure monitor, and fitness tracking. The smartwatch did perform well during the review period. At last, we can say that if you are looking for a smartwatch with multiple features at affordable rates, the Fire Boltt 360 smartwatch won't disappoint you